Quick Quack launches fundraiser for Phoenix Children's Hospital
After the spike in Coronavirus cases in Arizona, and seeing how it impacted our community, from small businesses to individuals, Quick Quack looked for ways to help the Phoenix community.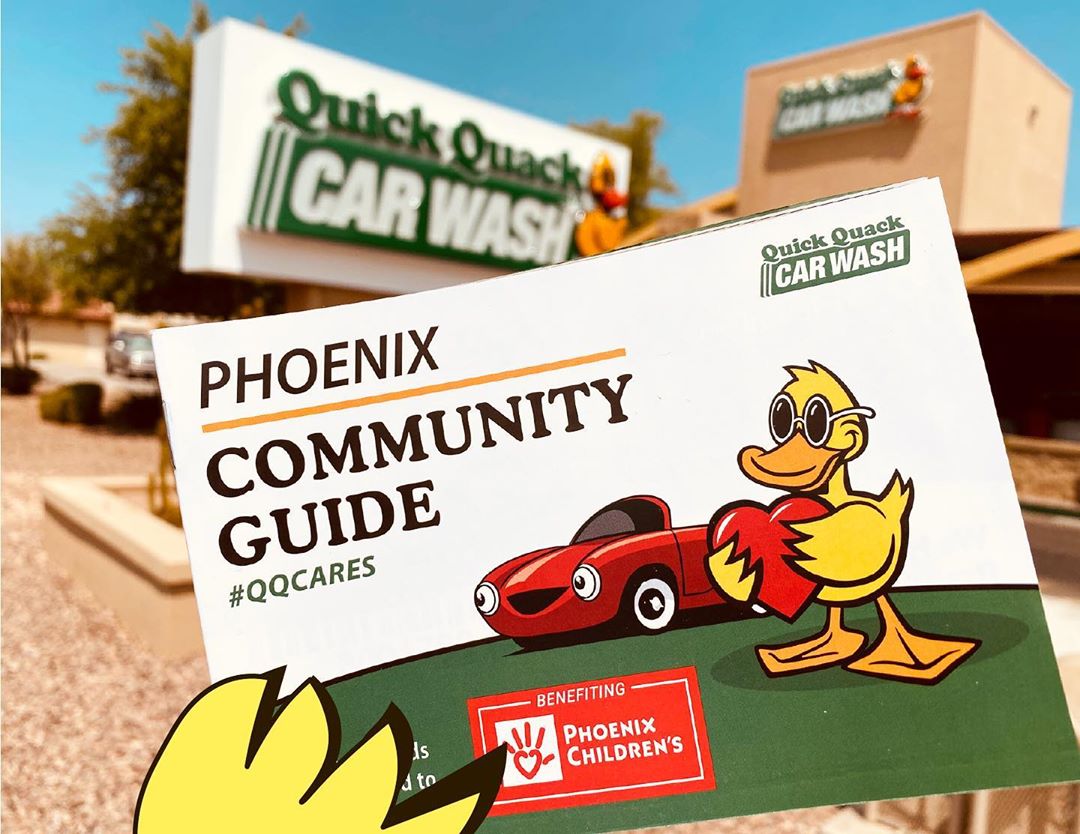 We launched our Phoenix Community Guide, and are now selling them at our locations in the Phoenix Area. For $5, you will receive coupons from various businesses, and some special Quick Quack offers! All sales proceeds will be donated to the Phoenix Children's Hospital.
Stop by any of our Arizona locations today to buy your Community Guide, including offers from Alien Donuts, Andy's Frozen Custard, Leyvas Tacos, Black Rock Coffee, SanTan Brewing, and more.