Donut Dash 2021
Thank you for joining the Donut Dash!
As a thank you for helping us change children's lives for the better, we are giving you access to an exclusive offer at Quick Quack.
Sign up for a new membership at any Quick Quack location in the Sacramento Area, and get 50% off your first month of unlimited car washes.
Present the barcode below at any participating location to unlock this special offer.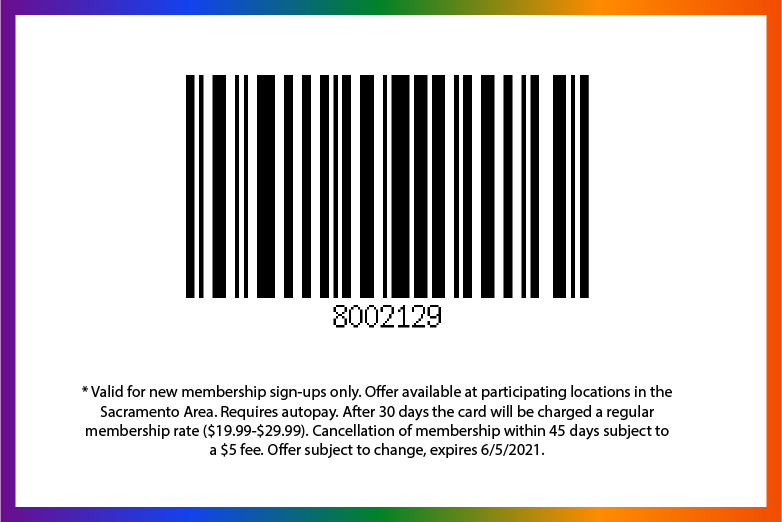 Quick Quack celebrates kindness with
Random Quacks of Kindness
Quick Quack celebrates Random Act of Kindness Week with their very own Random Quacks of Kindness. From February 15 to February 21, Quick Quack is asking the community to nominate a person or organization that could us a lift. Selected nominees will receive kind acts from Quick Quack, such as grocery runs, restaurant gift cards, or free car washes.

Do you know someone who could use a Random Quack of Kindness?

Head over to our our nomination page to learn more, and nominate someone! Nominations are now open until February 21!
Quick Quack Gives Back
with 12 Days of Giving
This holiday season, Quick Quack is partnering with local organizations to support our communities. From December 1 to December 12, support a great cause by visiting Quick Quack Car Wash! Sign up for an Unlimited Membership for just $12, we will be donating a portion of our membership sales to local non-profits. All of our locations will be accepting donations on behalf of those causes, including monetary donations, non-perishable foods, clothing, diapers and hygiene products.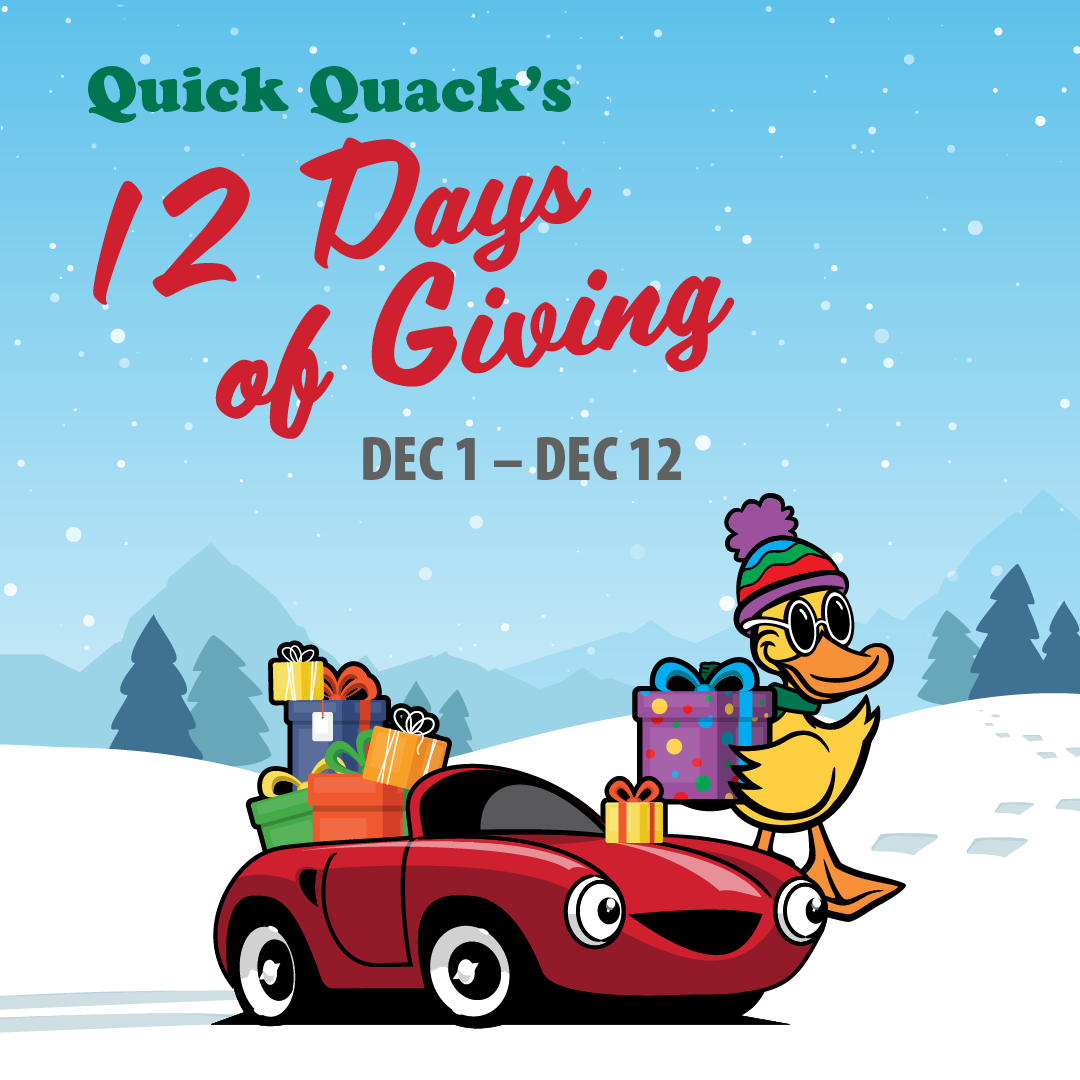 About our community partners:


Amarillo, TX: We are partnering with Martha's Home. They are providing homeless women and their children with shelter and support, while guiding them towards a lifestyle of self-sufficiency.
Houston, TX: We are partnering with Kids Meals Inc.. Kids Meals Inc. is fighting food insecurity in Houston, where 1 in 4 kids go hungry. They are delivering meals to children who don't have access to school meals. They also offer resources to families to help them break the poverty cycle.
Coachella Valley, CA: We are partnering with Martha's Village & Kitchen. Operating in the Coachella Valley, Martha's Village & Kitchen has been helping individuals and families break the cycle of homelessness. Since 1990, they've been providing everything, from meals to career assistance, and emergency services.
Inland Empire, CA: We are partnering with Village of Hope. The organization helps local families facing unexpected events. This holiday season, they are supporting expecting families, and parents of newborns by giving them basic essentials.
Utah: We are partnering with EyeCare4Kids. EyeCare4Kids provides eye care services for low-income and visually impaired children all over the country. EyeCare4Kids has a clinic in Midvale, Utah, where children can get eye exams, glasses and contact lenses free of charge.
Sacramento, CA: We are partnering with the Sacramento Sheriff's Toy Project. The Sacramento Sheriff's Toy Project donates gifts, bike, computers, clothing and foods to families in the Sacramento Area, including low-income families, families experiencing homelessness, and hospitalized children. Their year-round programs support after school programs, summer camp, and scholarship for graduating high school students, as well as emergency assistance for families in need.
Colorado Springs, CO: We are partnering with the Springs Rescue Mission. Springs Rescue Mission provides critically needed food, shelter, clothing and services to our neighbors experiencing homelessness, poverty and addiction.
Bay Area, CA: We are partnering with Alternative Family Services, a Northern California non-profit supporting foster children and foster families.
Phoenix, AZ: We are partnering with the American Cancer Society. The American Cancer Society has been conducting cancer prevention programs, and investing in cancer research for more than 100 years. Their Road to Recovery program provides free transportation to and from cancer treatment appointments for cancer patients.
Corpus Christi, TX: The Purple Door is a nonprofit organization headquartered in Corpus Christi, Texas. Our agency provides FREE services to victims and survivors of family violence and sexual assault throughout a 12-county region of South Texas. We offer support and empowerment to individuals through a safe shelter, non-residential services/programs, and outreach.
Quick Quack honors Veterans
This Veterans Day, Quick Quack would like to thank those that are serving or have served in the military, including our Quick Quack team members. On November 11th, we are honoring Veterans and Active Military with a free car wash, as part of the Grace For Veterans program, valid at any Quick Quack location.
Find your closest location
Quick Quack's Haunted Car Wash
Quick Quack's Haunted Car Wash returns!
This spooky season, celebrate Halloween the safe way with our family-friendly event.
Admission is free for Unlimited Members. If you're not already an Unlimited Member, you can enjoy our Haunted Car Wash by signing up for our special membership offer, or purchasing a Best/Lucky Duck Wash. $1 of every wash sold will be donated to the National Breast Cancer Foundation.
On select nights at select locations only: