Quick Quack celebrates kindness with
Random Quacks of Kindness
Quick Quack celebrates Random Act of Kindness Week with their very own Random Quacks of Kindness. From February 15 to February 21, Quick Quack is asking the community to nominate a person or organization that could us a lift. Selected nominees will receive kind acts from Quick Quack, such as grocery runs, restaurant gift cards, or free car washes.

Do you know someone who could use a Random Quack of Kindness?

Head over to our our nomination page to learn more, and nominate someone! Nominations are now open until February 21!
Quick Quack honors Veterans
This Veterans Day, Quick Quack would like to thank those that are serving or have served in the military, including our Quick Quack team members. On November 11th, we are honoring Veterans and Active Military with a free car wash, as part of the Grace For Veterans program, valid at any Quick Quack location.
Find your closest location
Quick Quack launches fundraiser for Phoenix Children's Hospital
After the spike in Coronavirus cases in Arizona, and seeing how it impacted our community, from small businesses to individuals, Quick Quack looked for ways to help the Phoenix community.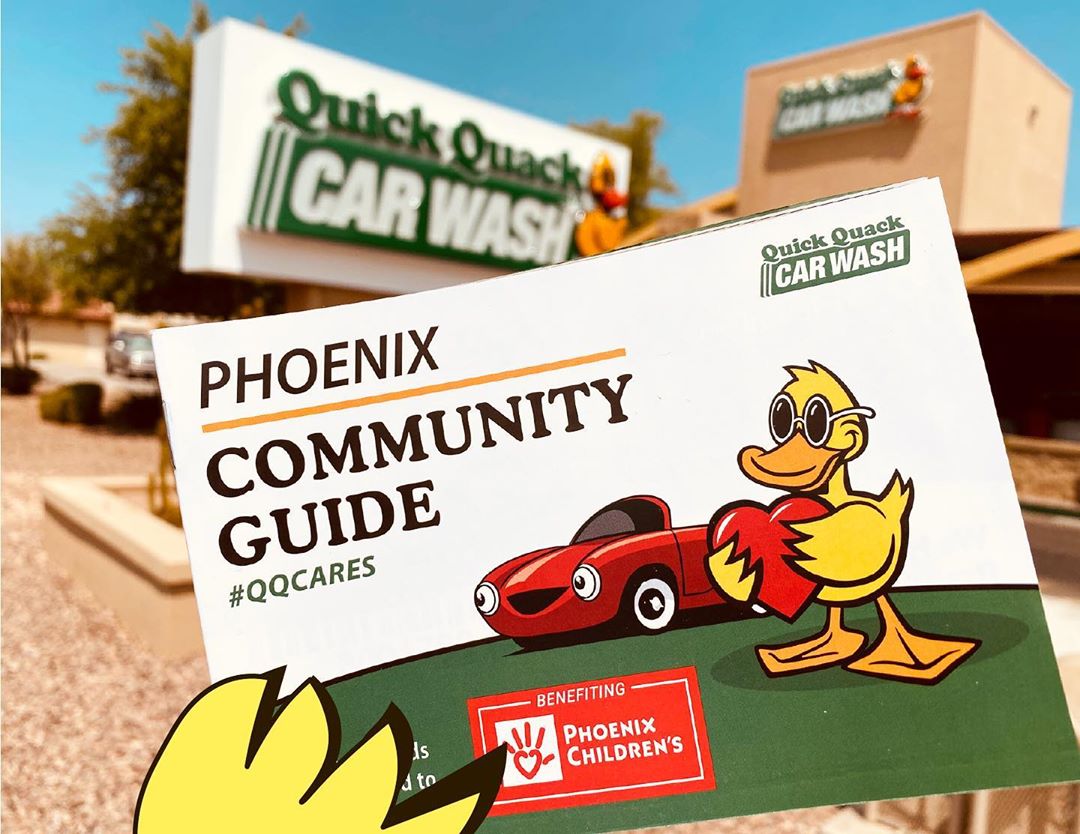 We launched our Phoenix Community Guide, and are now selling them at our locations in the Phoenix Area. For $5, you will receive coupons from various businesses, and some special Quick Quack offers! All sales proceeds will be donated to the Phoenix Children's Hospital.
Stop by any of our Arizona locations today to buy your Community Guide, including offers from Alien Donuts, Andy's Frozen Custard, Leyvas Tacos, Black Rock Coffee, SanTan Brewing, and more.
Quick Quack Gives Back to Houston Food Bank
To support local Houston residents who have been impacted financially due to COVID-19, Quick Quack Car Wash is teaming up with the Houston Food Bank to raise funds and awareness for their food service programs. From June 15 through July 11, Quick Quack Car Wash will donate the cost of two meals for every Unlimited car wash membership sold at any of their 16 Houston locations.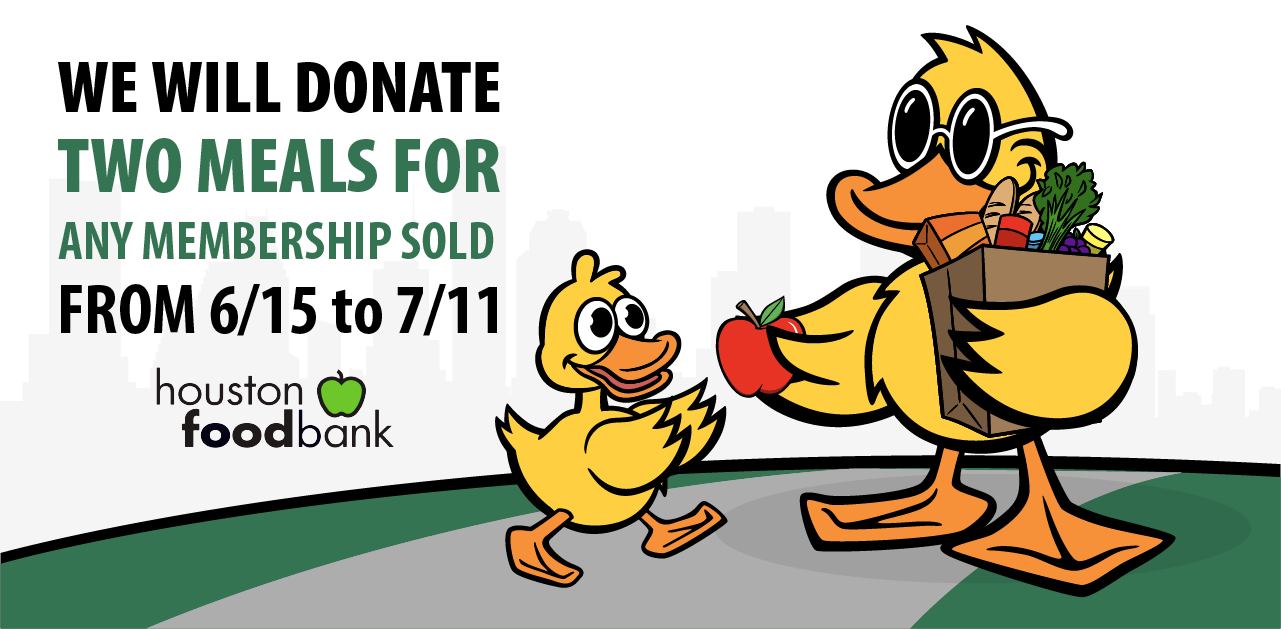 "We realize that many people have been affected by this pandemic," said Jason Johnson, CEO of Quick Quack Car Wash. "At Quick Quack Car Wash, our vision is to 'Change Lives for the Better', and that includes showing support to the communities where we reside. This program will not only help raise awareness of the needs at the Houston Food Bank but will also help raise money so they can continue feeding families during this stressful time."
Unlimited memberships are available in three packages and are valid at all 16 Houston Quick Quack Car Wash locations. Customers looking to support the Houston Food Bank program can find their local Quick Quack Car Wash location at DontDriveDirty.com and participate by purchasing an Unlimited membership any time from June 15 through July 11.
Visit our website to find your closest location!
Quick Quack raises money for Sacramento food banks
At Quick Quack Car Wash, our mission is to change lives for the better.
In order to support our local businesses affected by COVID-19 and give back to our community, Quick Quack has released a Community Guide Book that's now available for purchase!
Our Community Guide Book includes coupons and special offers from local businesses, including: restaurants, food delivery services, pet care, car care services, apparel, and more.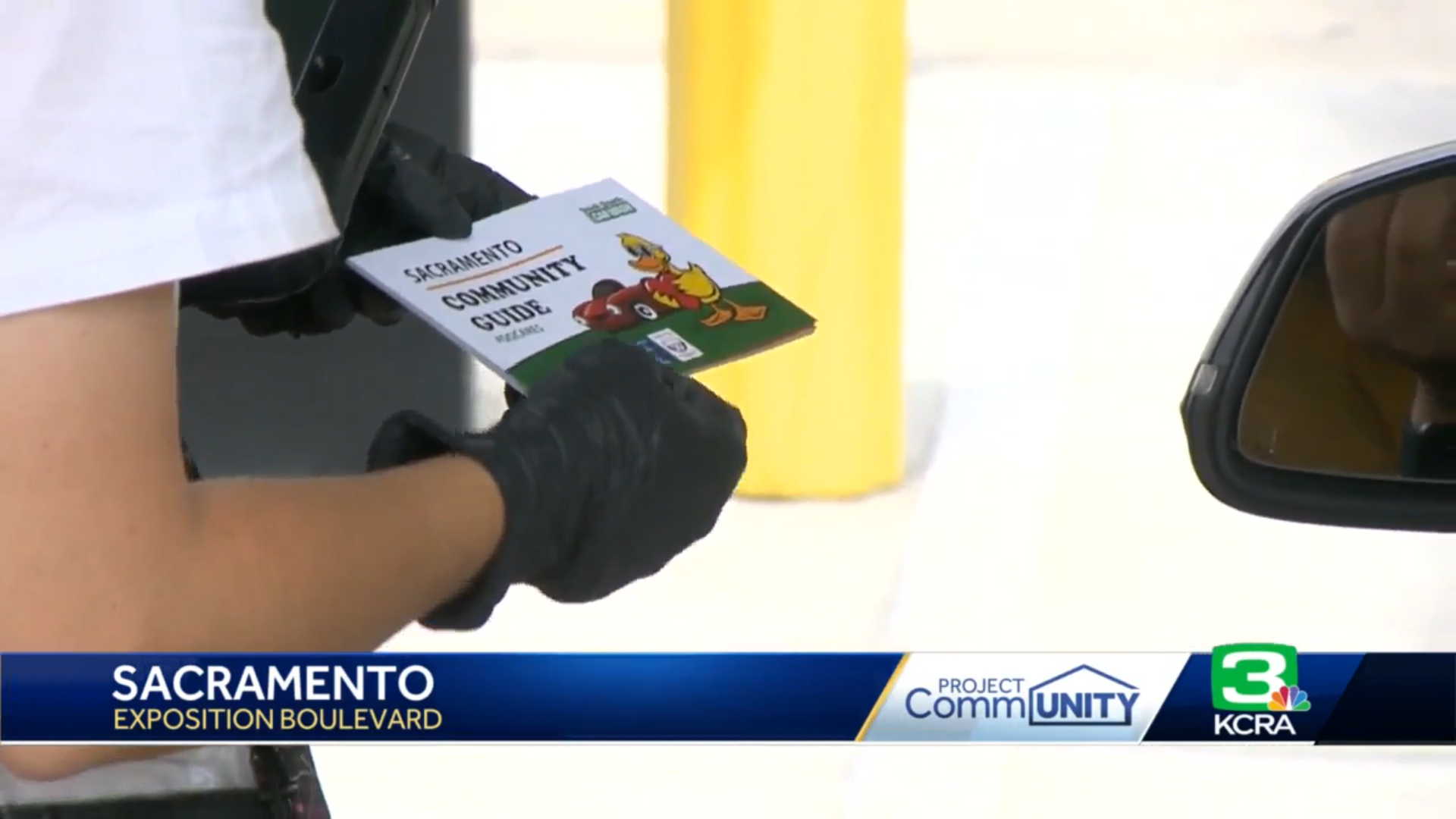 You can purchase a Community Guide for $5 at any of our Sacramento Area car washes, now while supplies last. All proceeds will be donated to the Sacramento Food Bank and the Placer Food Bank.
Help us reach our goal of raising $50,000 to help families and individuals in the Sacramento region.
Thank you to our local business partners. To learn more about our Community Guide watch our news segments with Good Day Sacramento and KCRA.
Quick Quack Car Wash opens first location in Corpus Christi
Corpus Christi, there's a new duck in town! In early March 2020, Quick Quack celebrated the Grand Opening of its first Corpus Christi location, and finally establishing itself in the Texas Coastal Bend.

To kick off every new Grand Opening, Quick Quack honors a local family or organization with a preview fundraiser. It is our way of supporting and giving back to the community. With the help of the Corpus Christi community, we raised funds for Agape Ranch, a non-profit providing support for foster children, aged-out youth and foster and adoptive families.

We matched all donations and presented a $5,000 check. Due to the current pandemic, the funds will be directed to foster youth and families that are facing difficulties during this time.

Thank you to the Corpus Christi community for welcoming and supporting us. Don't Drive Dirty! Visit us at 2409 Airline Rd, on Airline and Cimmaron.
Random Quacks of Kindness 2020
Quackals and the Quick Quack team celebrated Random Quacks of Kindness week with the community in the Sacramento, CA region.
Day 1 at Raley's
Quackals and the Quick Quack team purchased one customer's groceries at Raley's in Roseville, CA.
Day 2 at Front
Street Animal Shelter
Quackals and the Quick Quack team went to Front Street Animal Shelter in Sacramento to sponsor an adoption! We are so happy to have helped this sweet dog find a forever family.
Day 3 at the Sacramento County Sheriff's Office
Quackals and the Quick Quack team stopped by the Sacramento County Sheriff's Office to drop off some cookies and goodies for the officers.
Day 4 at Shriners Hospital for Children
Quackals and the Quick Quack team stopped by Shriners Hospital to do what we do best: wash cars! With the help of the California Highway Patrol Cadets, we scrubbed the little tike cars clean, and dropped off some toys and gifts for the kids.
Day 5 with the Kings
Quackals and the Quick Quack team stopped by to visit his friends, the Sacramento Kings, at the Golden 1 Center to surprise a young Kings fan!
Autism Awareness Month Spotlight
In recognition of Autism Awareness Month, we're featuring one of our very own amazing Team Members, Quinn Wright. We love and appreciate you, Quinn! Thank you for helping us spread awareness, promote acceptance, and ignite change.
To support Autism Speaks and participate in the Autism Speaks Walk, please visit autismspeakswalk.org
2018 Best of Utah Valley: Car Wash

Best Car Wash
Quick Quack Car Wash
Spring location Acquisition and Grand Re-Opening Celebration
Award-winning Car Wash Chain Opens Third Area Location with
"10 Days of Free" from July 26 through August 4
Spring, TX – July 15, 2017 – Quick Quack Car Wash, a growing chain of regional car washes, has announced the acquisition of Cypress Station Car Wash, which has been remodeled and rebranded as Quick Quack Car Wash. The newly renovated location at 5311 Louetta Road will be giving away free car washes for 10 days to celebrate the grand re-opening as an exterior-only, express car wash on July 26th through August 4th. The car wash is open daily from 7 a.m. to 9 p.m.
The new location is the fourth Quick Quack Car Wash location in Northwest Houston after two recent openings in Spring on FM 2920. An additional location in Humble is already under construction and others in Tomball, Magnolia, and the Copperfield area will begin soon.
In conjunction with the Grand Opening, Quick Quack will also hold a special "Preview" Fundraiser on Monday, July 24th from 4 p.m. to 7 p.m. to benefit Emerson Fleming and her family with her fight against Pancreatic Cancer. Cars will be washed for free during the fundraiser and Quick Quack will be matching donations from customers.
"We really believe in partnering with the communities where we wash cars," said Todd Kimball, Regional Development Partner with Quick Quack Car Wash. "We are in the process of building a trusted brand of car washes in Northwest Houston, but we are also building a way to help change lives." Quick Quack Car Wash frequently sponsors local events and athletic programs, as well as contributes to community groups' fundraising efforts. Quick Quack is regularly named the favorite or best car wash in the areas where it operates and has been recognized for sustainable business practices and water conservation.
Aside from the big yellow duck named Quackals, Quick Quack Car Wash is probably best known for unlimited "wash all you want" car wash memberships and free vacuums available to all paying customers. About Quick Quack Car Wash Quick Quack Car Wash has 35 locations in Utah, California, Texas, and Colorado. The Quick Quack Car Wash concept grew from a desire to get cars clean using the best technology and to do it extremely fast. Fully automated and computerized, the high-quality and environmentally-friendly car washing system uses neoprene foam, soft cloth and filtered, recycled water. The customer stays in their vehicle while being automatically guided through the car wash where the vehicle is soaked, soaped, washed, polished, rinsed with spot-free water, and dried, all in a matter of minutes. More information is here.