Saving Water & Keeping Local Waterways Clean
Join Quick Quack Today!

One Car Wash at a time…
The Quick Quack Green & Clean Water System reclaims the water used in the car washing process. This water is put through a state-of-the art filtration system so we use a fraction of the water used at home or other car washes.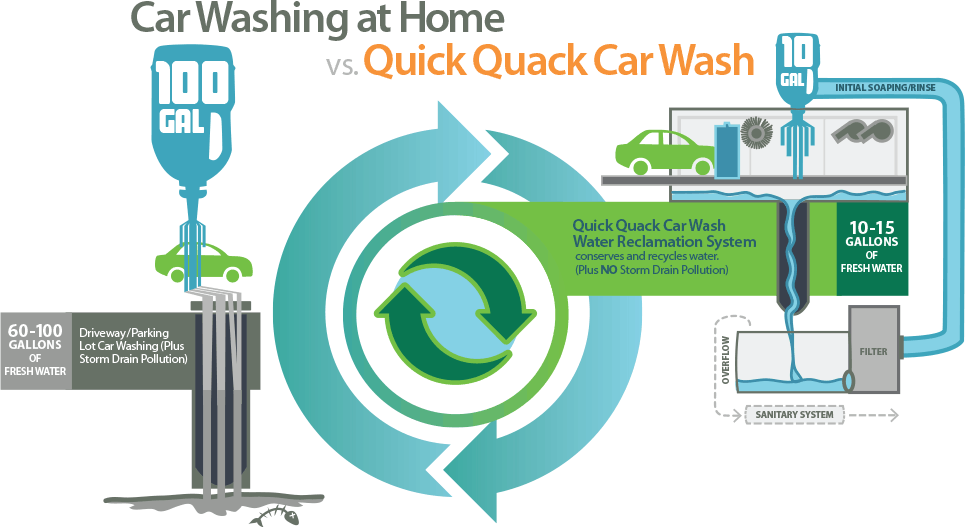 Quick Quack Car Wash is green because we want to be, not because we have to be!
Join us in making our water and environment cleaner and safer.
Did you know?
Washing a car in a driveway or parking lot releases harmful soaps, chemicals and road phosphates into fragile ecosystems through storm drains designed for rain water.
None of Quick Quack's water goes down the storm drain.
When released into the storm drain, even tiny amounts of detergent concentrations will kill fish and their eggs.
Quick Quack uses only environmentally safe soaps.
Driveway and parking lot car washing uses an average of 80-140 gallons of fresh water per vehicle.
Quick Quack uses less than half of that amount, and in some cases as little as 10-12 gallons per car!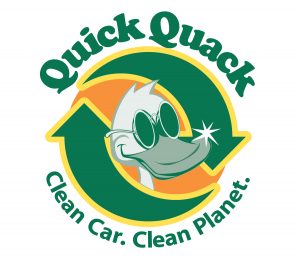 Quick Quack Car Wash is proud to be recognized as an environmentally friendly, Green Business and a Certified Sustainable Business.
Become a Quick Quack Member Today!