Why Quick Quack?
FAST
---
We deliver a quality wash in just 3 MINUTES with no waiting in long lines or lobbies. We invest in high-tech equipment for speed and safety.
CLEAN
---
Our CLEAN CAR GUARANTEE means you always look good & leave happy. You'll also love our clean locations, clean employees and "green & clean" earth-friendly style
LOVED...
---
We love and support our community and change lives for the better
EVERYWHERE!
---
We have over 100 locations across Arizona, California, Colorado, Texas, and Utah.
I've been here a couple of times now and so far, my experiences have been great. I appreciate that they have low cost options--because this makes it affordable for me even when I'm on a tight budget. Customer service is knowledgeable, nice, and super helpful. This last time I went Whitney helped me get squared away and their cheerful persona made my day and experience much better. I'll definitely be coming back regularly, 10/10 recommend.
- (★★★★★) Claudia C. in Phoenix, AZ (July 2020)
I have been waiting for this car wash to open for months, and I am so excited that it is finally up and running. I went to get my car wash and monthly membership the first week it opened. I was so impressed by the quality of the customer service. I was there for about 30 minutes to wash my car and vacuum my seats, and in that time three employees approached me inquiring if there was anything they could do to help or make my experience better. I will be recommending this car wash to everyone I know!
- (★★★★★) Ian G. in Colorado Springs (June 2020)
With so much ash falling from the sky my car was covered in grime. A friend recommended Quick Quack. The employees are so friendly! Gus helped me find the right wash to get my car clean. He explained the benefits of a monthly membership. He even went as far as to explain the process of how the wash equipment works. The brushes did a great job cleaning my car. Despite the negative reviews, I decided to judge it for myself. After the wash I inspected my car. All I can say is it came out perfect. I am extremely satisfied with my experience. Thank you Quick Quack for the great experience. I will definitely be returning in the future and recommending it to all my friends and family.
- (★★★★★) David P. in Rocklin, CA (Aug 2020)
I originally bought my monthly premium membership at this location, and have only used it at this location because of how friendly the guys are! From Brandon greeting me at the front with a Smile (behind the mask of course), to Draysen sending my car and I off shining through the wash, these guys are TOP NOTCH. I am a manager in the customer service industry and know the importance of a polished and professional staff. Even in the short interaction you get with these guys, they are stand out employees. Great work to all involved. Thanks a ton and see you soon!
- (★★★★★) Taylor F. in Conroe, TX (Aug 2020)
Great service and very friendly staff at this location, best car wash in the Inland Empire. Aleah the manager is a awesome leader, and it shows in her employee's work ethics. If I can give this location 10 stars, I would. Keep up the good work guys, see ya soon!
- (★★★★★) Customer in Moreno Valley, CA (June 2020)
This review is long overdue. My family of 5 love (understatement) - The Quack! We leave the house sometimes just cause the kids say they want to hit up the car wash.
Our cars always come out clean and spotless. The car wash itself contains soaps that smell like heaven. It's a beautiful, dreamy experience.
I've called customer service to change my plan, and they have always been awesome to work with!
Again, the Quick Quack experience is an awesome one - from the car wash to the employees!
- (★★★★★) Chad D. in Saratoga Springs, UT (June 2020)
We stopped by this morning, and only a few cars were ahead of us in line. Once we got up front, we were greeted warmly, and with great customer service. The one thing both my husband and I noticed once we were actually inside the car wash tunnel was all the soap and bubbles they use. Worked wonders on our dirty SUV...lol! My favorite part was the Duck, Duck, GOOOoose sign and the GIANT rubber duckie in the front!
Needless to say, we got a great car wash for a great price, and we will be back.
- (★★★★★) Michelle M. in Fontana, CA (July 2020)
Previous
Next
Awards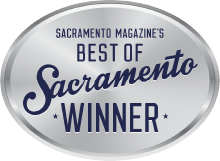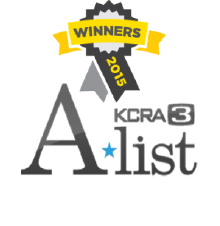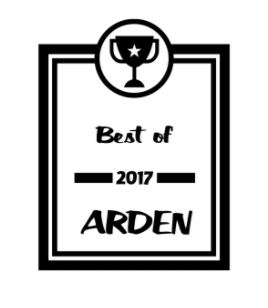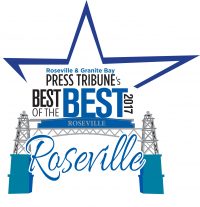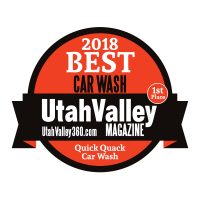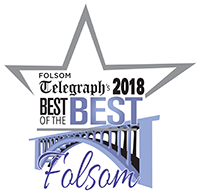 In the News
Quick Quack launches fundraiser for Phoenix Children's Hospital
After the spike in Coronavirus cases in Arizona, and seeing how it impacted our community, from small businesses to individuals, Quick Quack looked for ways to help the Phoenix community. We launched our Phoenix Community Guide, and are now selling them at our locations in the Phoenix Area. For $5, you will receive coupons from […]
Read more...
Quick Quack Gives Back to Houston Food Bank
To support local Houston residents who have been impacted financially due to COVID-19, Quick Quack Car Wash is teaming up with the Houston Food Bank to raise funds and awareness for their food service programs. From June 15 through July 11, Quick Quack Car Wash will donate the cost of two meals for every Unlimited […]
Read more...